As beauty technology advances at lightning speed, non-invasive anti-aging treatments have never been so effective. Among them, microcurrent technology – a type of electrotherapy treatment – is among the preferred choices for facial firming and contouring, particularly for those looking for a more affordable alternative to HIFU or RF technology.
Stars like Mandy Moore, Salma Hayek and Reese Witherspoon who use this noninvasive beauty technology as part of their regular routine swear by microcurrent's transformative effects, which include a more defined jawline, pronounced contours, visible lift, depuffed eyes, reduced fine lines and an overall radiant complexion with no downtime required.
In addition, the technology is known to be deeply hydrating. Essentially, the stainless-steel or glass probes on microcurrent devices enable water-based products and serums to permeate deeper layers of skin for enhanced absorption. Once exclusively reserved for professional salons, microcurrent can now be performed at home with sophisticated devices that are relatively affordable, easy to use, and highly effective.
Why we chose it:
Cost-effective for at-home lifting, tightening and contouring
Non-invasive and relatively pain-free
Lifts, tones and sculpts the face for a more contoured appearance
De-puffs and lifts eyes and reduces dark circles, acne and blemishes
Rejuvenates damaged skin, decreases inflammation
Enhances product absorption for better hydration
Works on a muscular level, improving circulation and collagen production
Safe and relatively fast results
What is Microcurrent Beauty Technology?

Think of it as a workout for your facial muscles. Microcurrent technology belongs to a group of beauty treatments called 'cosmetic electrotherapy' which uses low-energy electric currents to stimulate the nervous system, boost the cellular metabolism and tone the tiny muscles that structure the face. In turn, this process lifts and contours the skin for a more youthful appearance.
It sounds futuristic, but it's far from a new technology: The first record of electrotherapy dates to the late 19th century, when scientists applied a direct current to penetrate subcutaneous facial tissues, thus improving vascular and lymphatic drainage.
In the late 1960s and 70s, studies suggested that using short-pulse electric currents directly on muscles led to improved firmness and tone. Soon enough, the remedy was adopted for cosmetic purposes, from body slimming to facial contouring.
When it comes to microcurrent technology for the face, it works much the same way. Essentially, low-level electrical 'micro' currents are applied via hand-held stainless-steel or glass probes. The alternating currents mimic cells' natural bioelectricity, stimulate the facial muscles, boost blood circulation and trigger production of adenosine triphosphate, collagen and elastin – important elements that give our skin elasticity and flexibility.  
The boost is substantial: research has shown that microcurrents can create 10 percent thicker collagen and 45 percent stronger elastin while simultaneously toning muscles. After a cycle of treatments, the therapy reduces fine lines, lifts sagging jawlines, sculpts brows and contours cheekbones.  
In addition to visibly lifting the face, the technology can greatly improve hydration as well as dark circles, swelling and fine lines around the eyes.  Your complexion, too, becomes plumper and more radiant, thanks to the improved blood circulation and collagen production.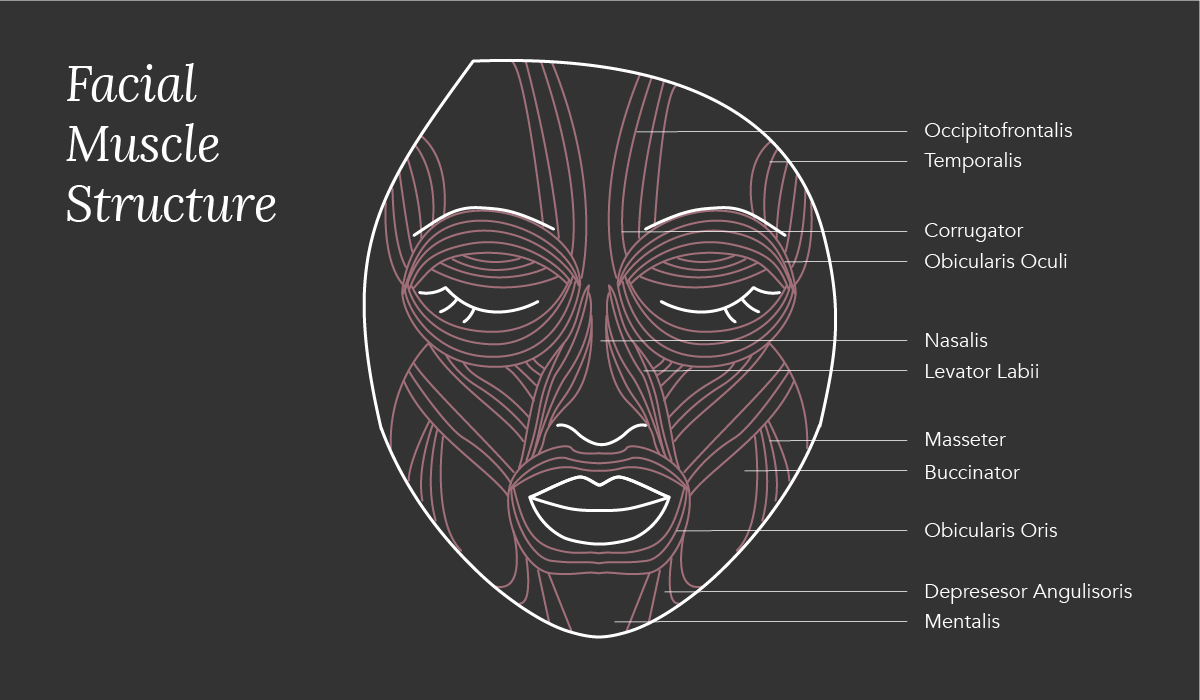 A few more questions
Who is microcurrent best for? Anyone looking to firm skin and define features, whether for anti-aging purposes or as a preventative treatment. The technology works on all skin types and tones.
Any added benefits? Since it's excellent for lymphatic drainage, is beneficial to anyone who travels a lot, or whose lifestyle includes a lot of parties and entertaining. In addition, microcurrent technology enhances the penetration of the different skin care products for better effectiveness.  
Is it safe? Yes, microcurrent is often referred to as a "natural" facelift.
How long do treatments take? It depends on your skin condition and the device, but here's a ballpark: When using the latest at-home devices, it should take roughly 2o to 30 minutes to treat the entire face or about 5 to 10 minutes to treat your eye areas.
Does it require any downtime? Nope! You may notice mild redness if your skin is particularly sensitive, but it should subside within a few hours.
Does it hurt? You might feel some mild discomfort, as well as a twitching sensation but, overall, this is a relatively painless treatment.
Do results last? Yes! Though you might not see results the very first time when using an at-home device, the effects will improve after 4 to 6 weeks of regular use.
How often should I do it? Devices with mild, low currents can be used on a daily basis, while twice-weekly sessions are typically suggested for gadgets with stronger currents. The suggested frequency of treatments also depends on your skin's condition, sensitivity and receptiveness.
Any other tips? It's usually advised to use a hydrating gel or lotion, then massage skin with the metal nodes in an upward swooping motion to improve contours and hydrate skin. In addition, avoid microcurrent therapy directly following chemical or laser pees, or if you suffer from nerve issues.
Try Microcurrent at Home
Salons use professional-grade machines which deliver faster results, but the at-home microcurrent tools are highly effective. Here are a few of our top choices:
Among the most popular handheld devices, try the cordless Touch Beauty's Microcurrent Facial Massager Equipped with advanced microcurrent technology to improve skin elasticity and define fine lines, it vibrates when the massage head touches the skin.
Meanwhile, THEIA  Face Chin and Neck Care System combines LED light therapy with vibration and electrotherapy, targeting your jawline, chin and neck to lift, sculpt and improve blood circulation.
Non-Invasive Facelift: How Our Microcurrent Machine Can Help
Are you tired of looking in the mirror and seeing signs of aging? If so, our Microcurrent Facelift Machine may be the perfect solution for you. This innovative device uses microcurrent impulses to stimulate collagen and elastin production, helping to tighten and lift the skin for a more youthful appearance.
Our V Shaped Lifting Face attachment is specifically designed to contour and lift the face, reducing the appearance of lines and wrinkles. The best part? The treatment is non-invasive and can be done at home, with no pain or side effects.
Don't resort to expensive and risky surgical procedures – try our Microcurrent Facelift Machine instead and see the results for yourself. Improve your appearance and boost your confidence with this simple and effective treatment.